This December we have completed an important project for B2BKing and for all our plugins: the launch of a new official website at KingsPlugins.com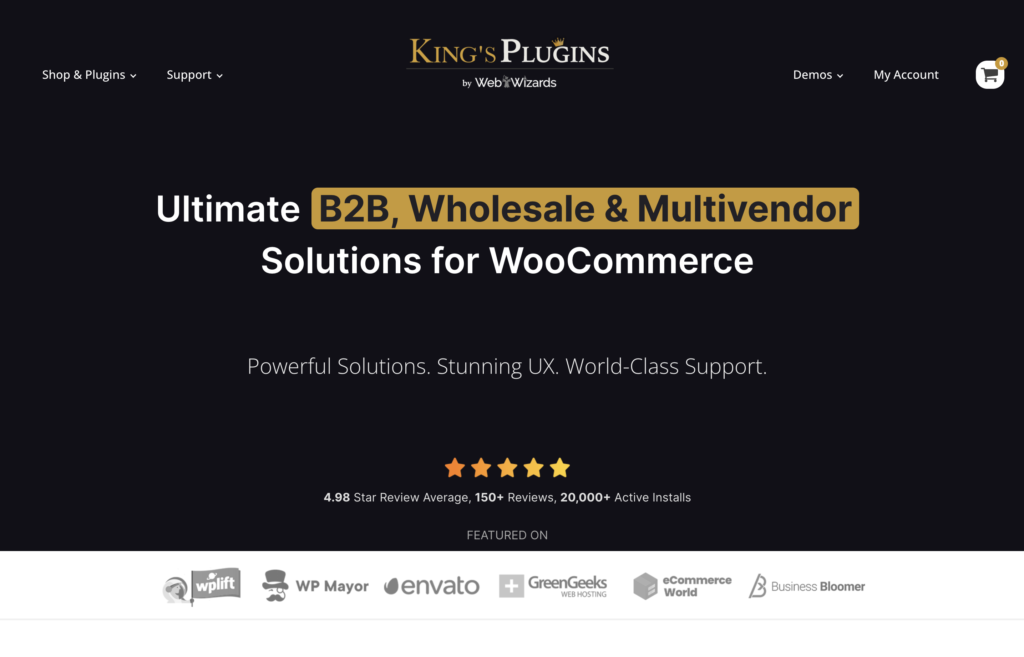 Customers can now purchase B2BKing directly from this site, and can also view, manage and download their purchases there.
This exciting new step also comes with a new activation and licensing mechanism for all plugins. Plugins can now be activated via Settings -> License and benefit from automatic updates.
While we will continue to sell on Envato (CodeCanyon) as well, we advise all customers to purchase B2BKing directly and benefit from the best prices and offers. You can now find 3 separate pricing tiers: Startup, Pro and Developer.
For all customers with existing licenses that are looking to renew support: please contact us directly at https://webwizards.ticksy.com so we can discuss the best available options.
We will be adding several new features to B2BKing this year, including more options for quotes and enhanced dynamic rules.
We wish everyone a happy and successful new year in 2023! If you have any questions or comments, please get in touch.