B2BKing has a built-in Invoice Payments feature that will allow your business customers to check out, while choosing to pay later / receive an invoice at a later time.
By default, this method does not mention specific terms, but the method is editable and you can enter any terms and conditions in the description.
For example, if you wanted to offer NET 30 terms to your customers, you could edit the invoice method via WooCommerce -> Settings -> Payments, and set up the following info: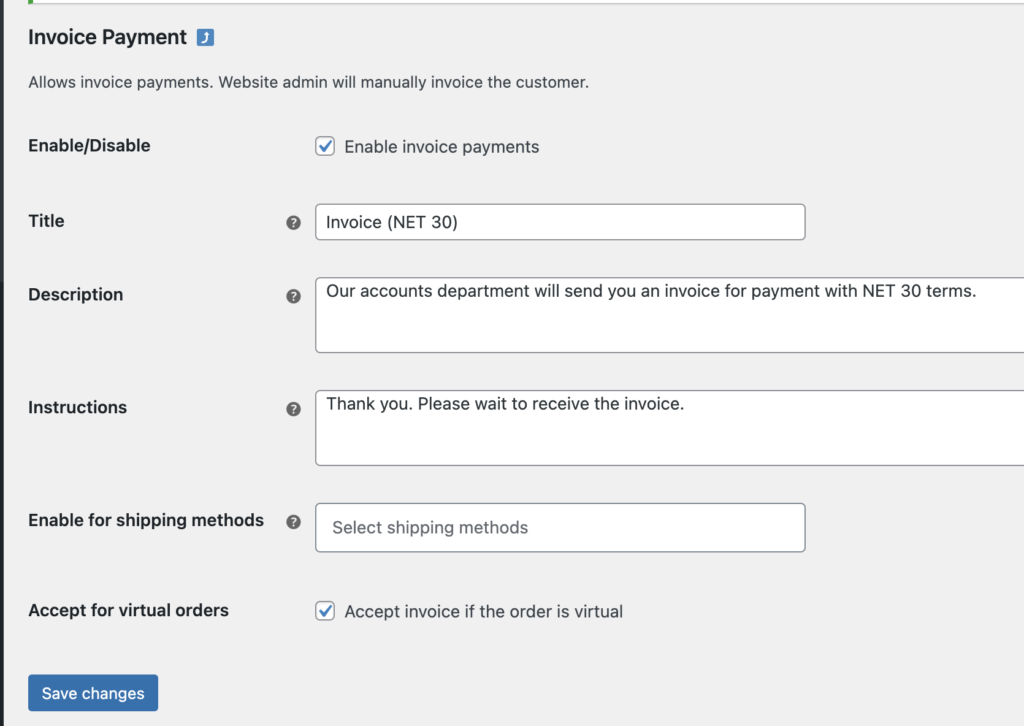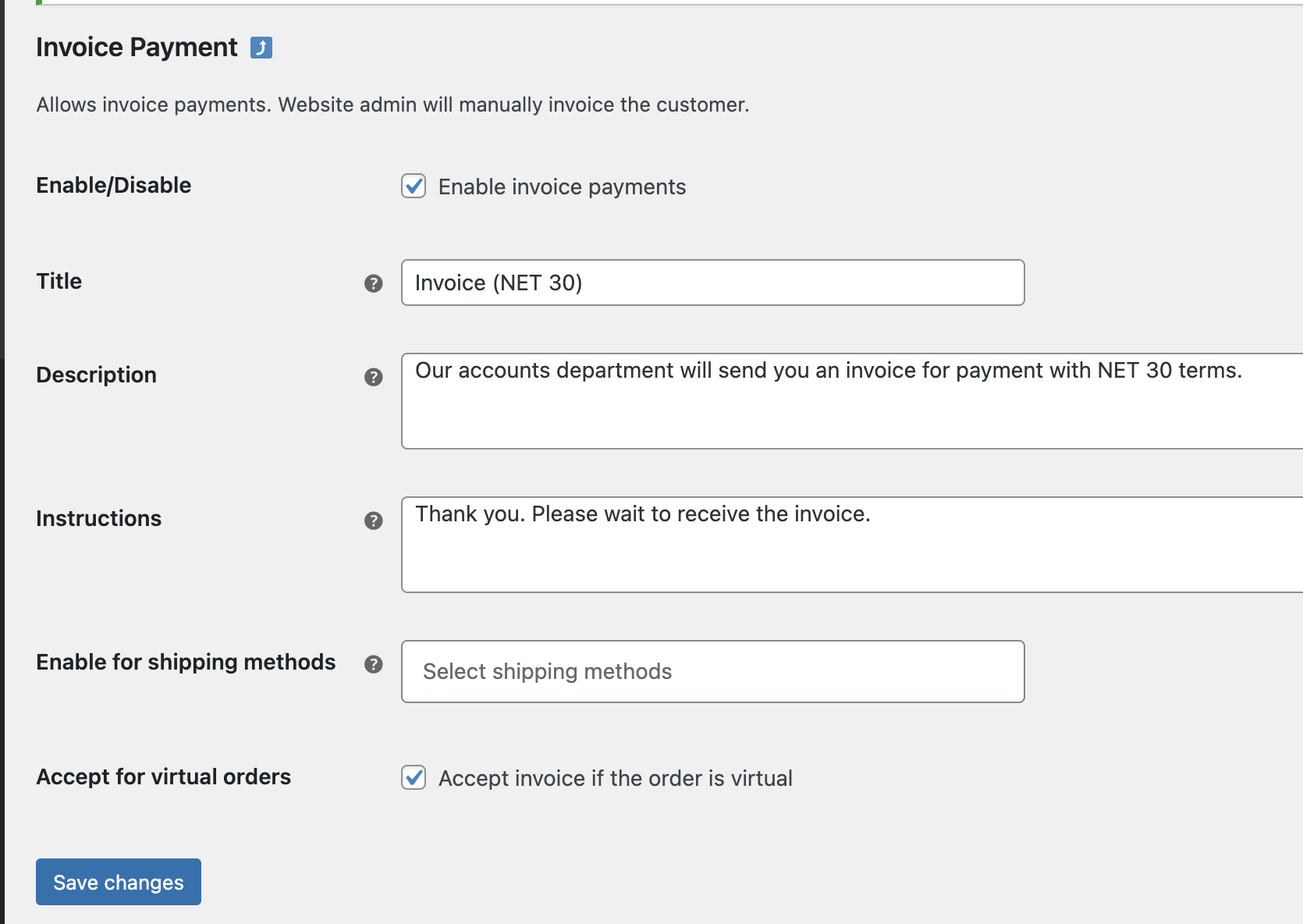 The customer will then see the following option during checkout: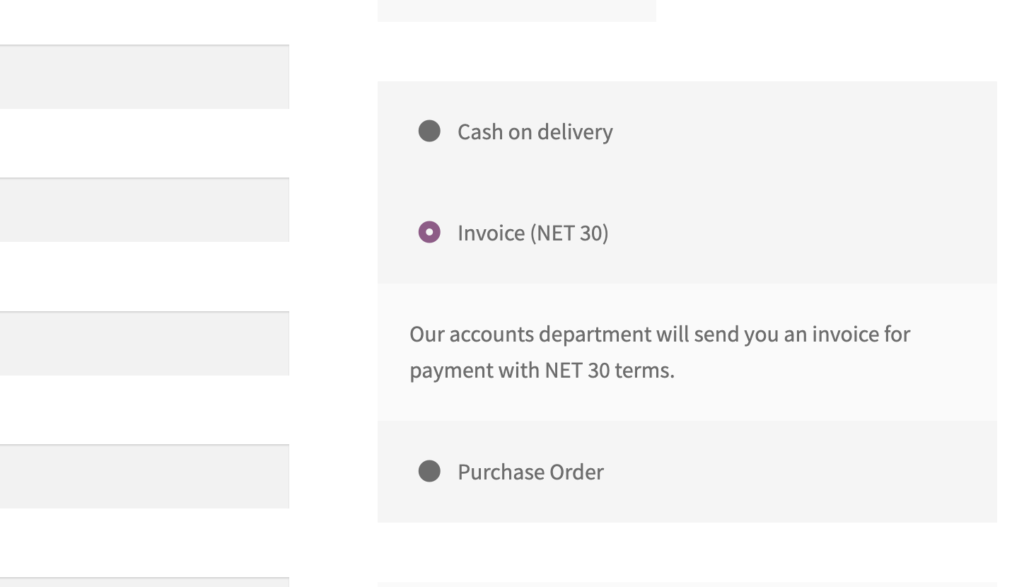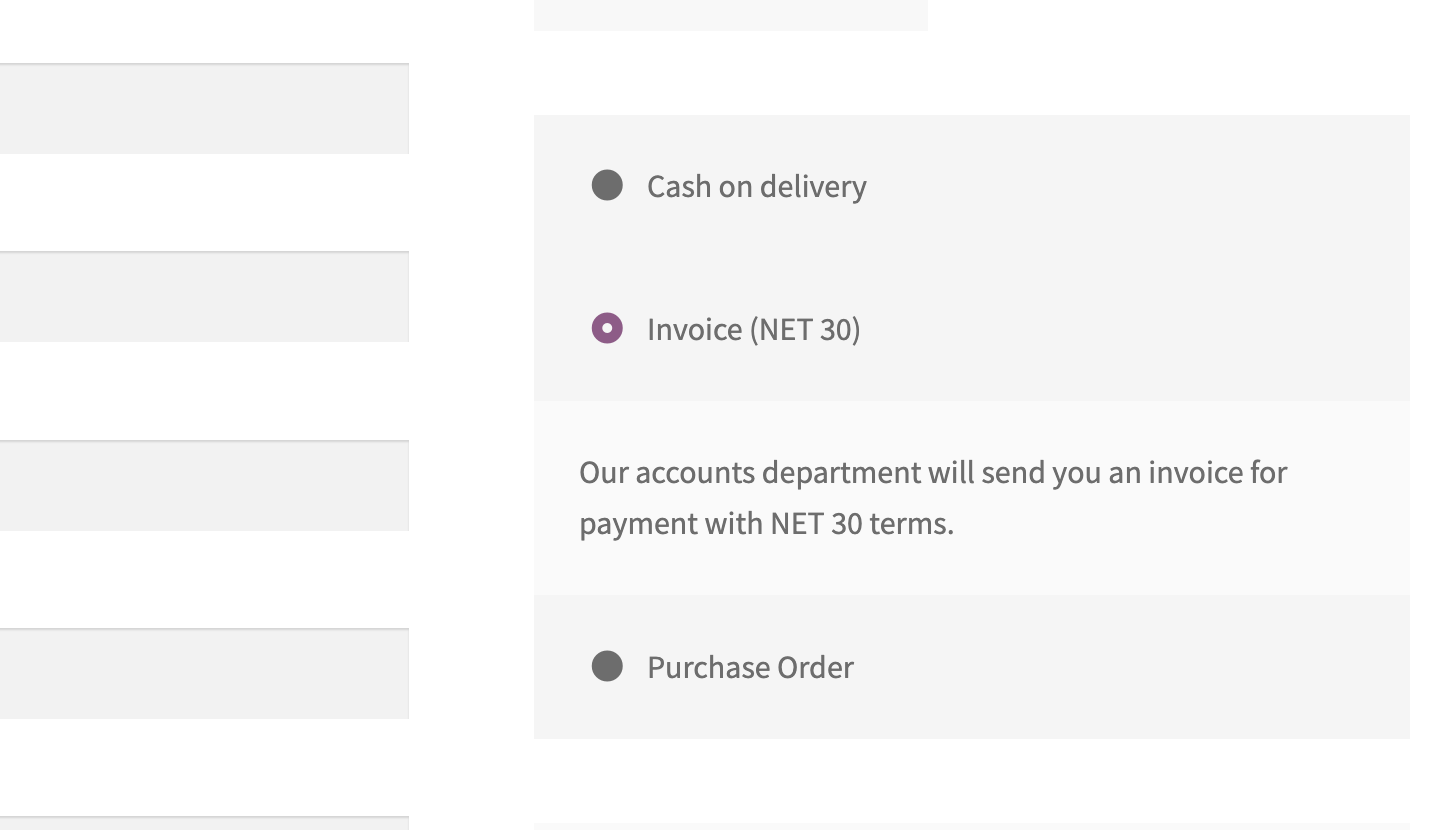 You can also set it up so that only approved B2B users have access to this invoice method. You can choose specific user groups that will be able to use it, or even individual customers (by username). It would not show up if disabled (e.g. for retail customers).
B2BKing does not generate actual invoices - for that you can use a free, compatible invoice plugin such as the popular WooCommerce PDF Invoices & Packing Slips plugin.
B2BKing is a complete B2B & Wholesale solution for WooCommerce, with hundreds of features, including:
Wholesale bulk order form
Business registration
VAT number support and VAT validation
Tax exemptions
Quote requests and negotiated price offers
Special discounts and terms for B2B customers
Minimum order conditions
Tiered pricing and price tables
and so much more!