Showing different prices to different users in WooCommerce is a common setup, particularly for wholesale and b2b stores, but not only. In this article we'll show you how to set this up with our free, and premium plugins.
While many plugins set prices by user role, B2BKing uses a powerful group system, and you can set prices for each product and variation by group. Here's what that looks like: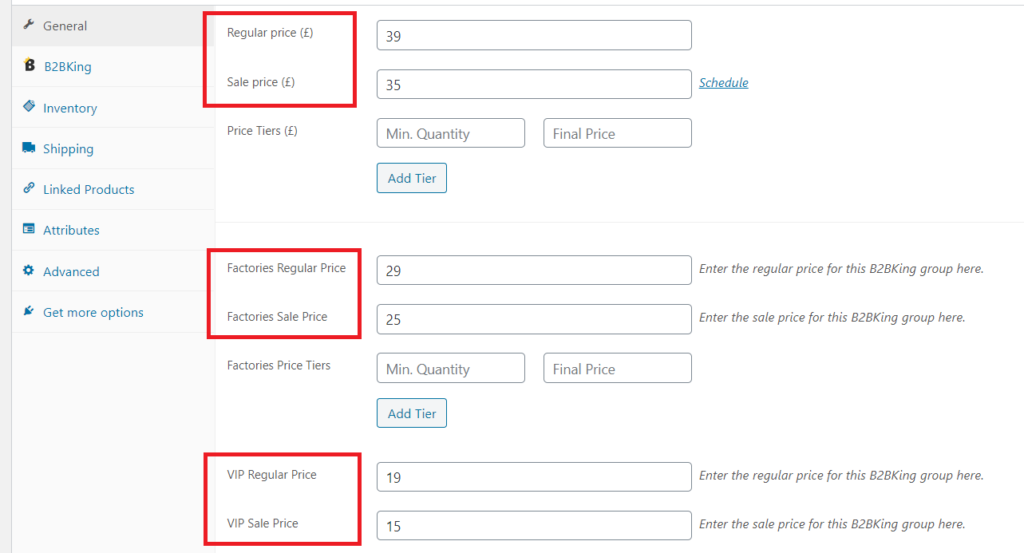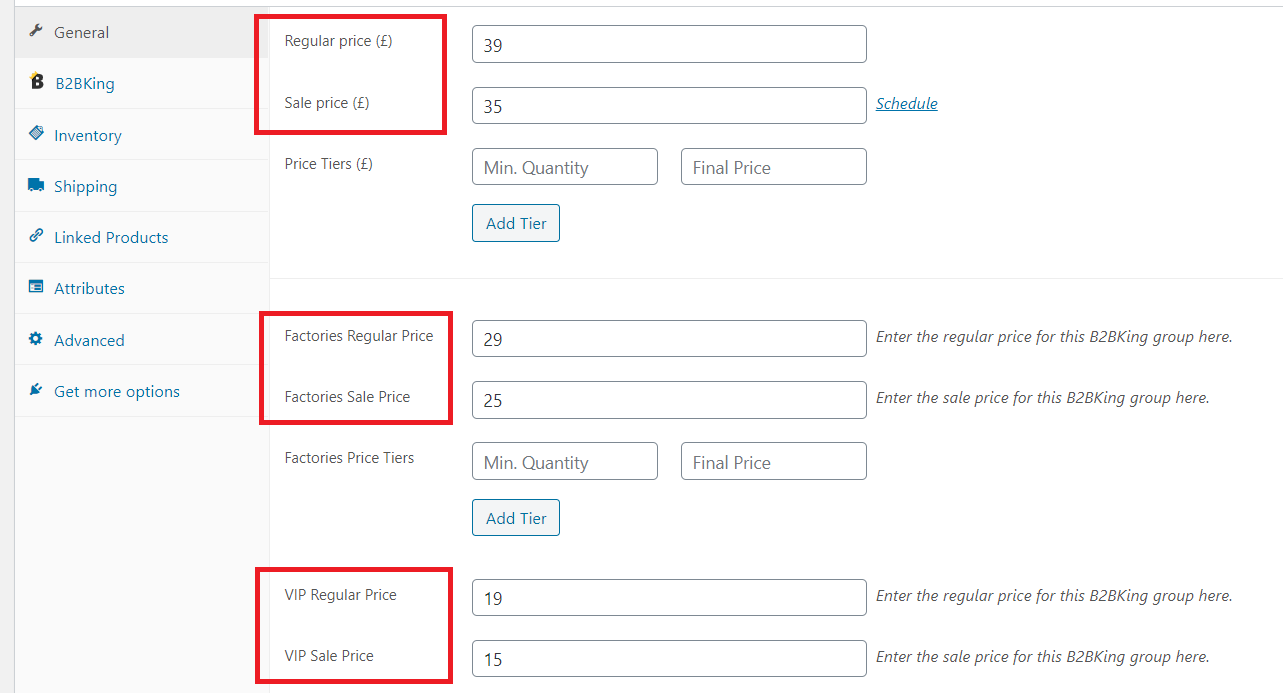 As you can see in the picture, each group has its own pricing section in the product backend. A normal user would see a regular price of $39, while a user in the "VIP" group would only see $19.
That's it! very simple and easy to set up. But if you want to know more about groups, discounts, tiered pricing, price tables and other B2BKing functionalities, please read below.
Groups and Prices by Group
There is a dedicated Groups panel where groups are created and managed.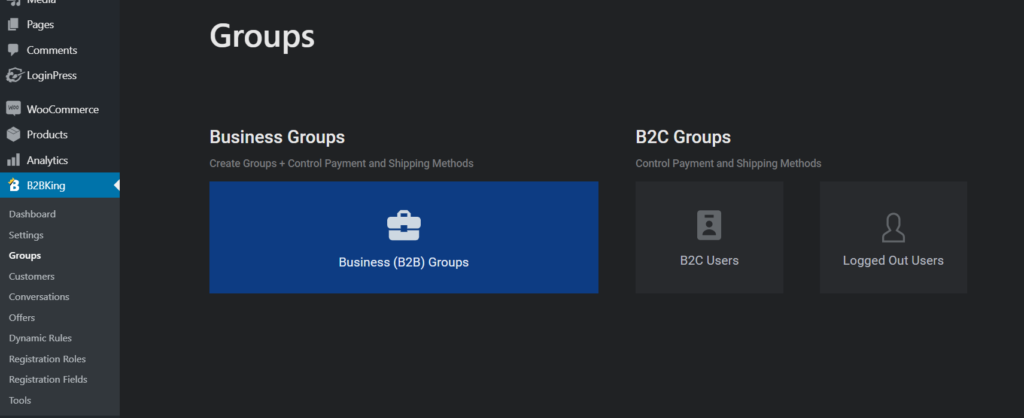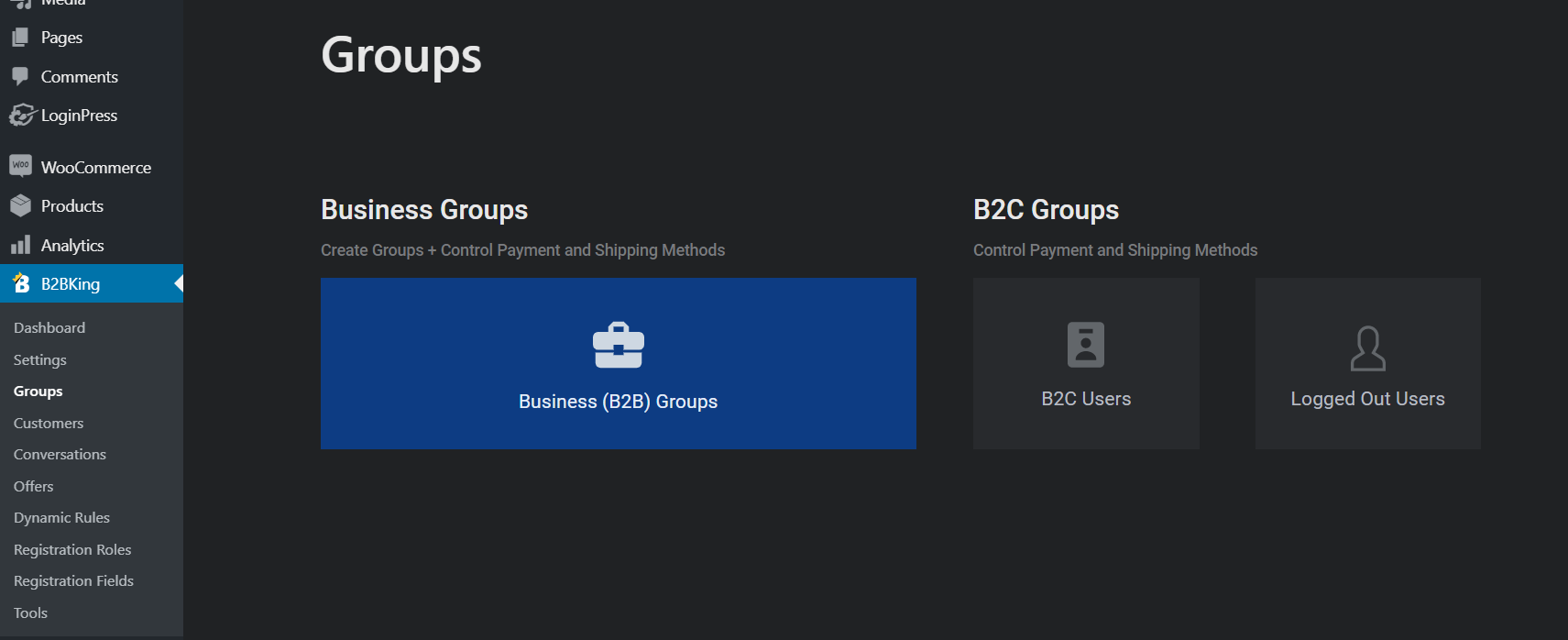 You can easily move users across groups in users' profile pages or using the plugin's Bulk Editor tool.
Groups are integrated in lots of different functionalities inside the plugin:
Control available payment methods by group
Control available shipping methods by group
Set tiered prices (prices by quantity purchased) by group
Create special discounts
Create free shipping rules
Create minimum order quantities / amount rules
Tax exemptions by group
etc.


Discounts for Different Users
Besides different prices for different users, you can also set different discounts by using the dynamic rule system of the plugin. Here's a discount rule example:


In the above example, users in the Resellers group get 25% off the product "Smart Door Lock" if they purchase at least 10 pieces.
The rule system is designed for maximum versatility and it can be used to create discounts in many different setups. You can create discounts for groups, for individual users, for products, categories or for the entire store, and you can also set conditions.
Tiered Prices and Price Tables
Besides the ability to set prices directly in the product page, you can also set tiered pricing.
With tiered pricing you can incentivize customers to purchase in bulk in order to get better prices.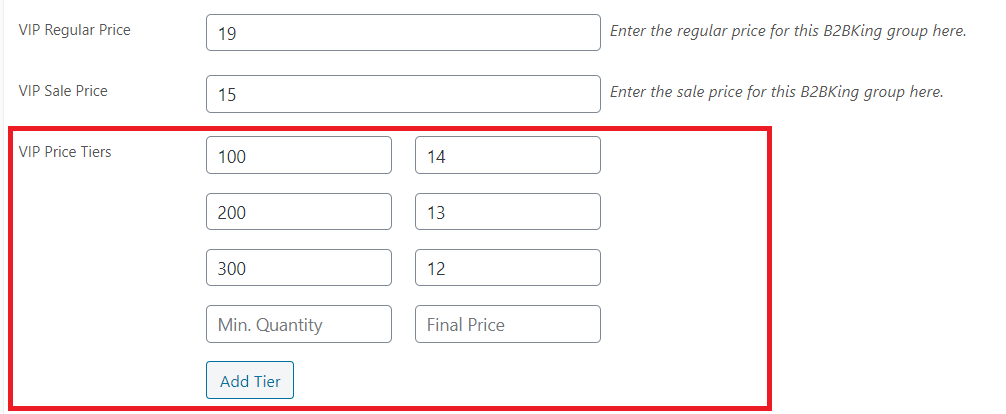 In the picture above customers will normally pay the sale price of 15, but if purchasing 100, 200 or 300 pieces, they get progressively better prices.
You can set tiered pricing for each product, for each group, and even each individual variation in the case of variable products.
Tiered Price Table
How do customers know pricing options and discounts? There's an automatically generated table in the product front-page. The table design adapts to, and works with every theme.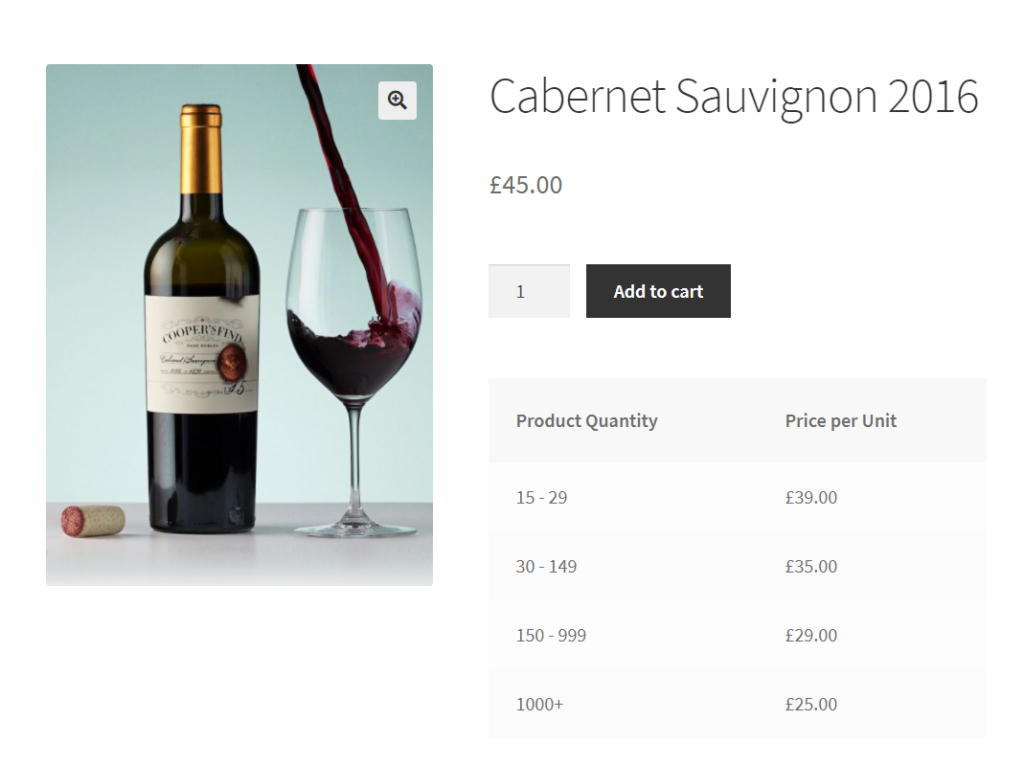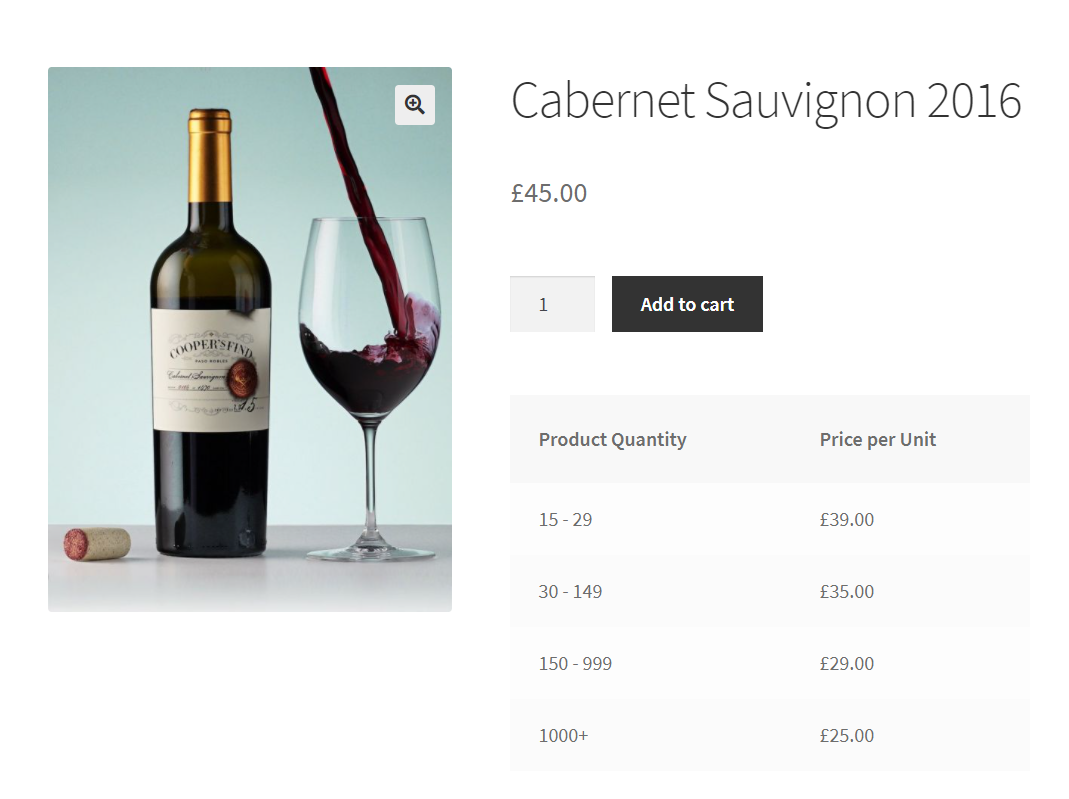 About B2BKing
B2BKing is a wholesale plugin that was designed to meet the unique challenges of b2b e-commerce. Business customers are often treated with a personalized approach, with different prices, different discounts and even different products visible in the catalog for each different user.
It supports negotiated pricing, product bundles and 137+ other features, including a wholesale order form, tax exemptions, different price display (including or excluding tax), business registration and much more.
Furthermore, it has many features that are unique in the market, such as:
Restrict coupon usage by group
Show different content to different users through our shortcode
Purchase lists capability for easy stock replenish
Conversations and messaging system
Multiple buyers on one account (subaccounts)
Offers and product bundles
Different shipping costs for different groups
Invoice Payment Gateway
etc.
The plugin was launched in 2020 and in a short time it has become a bestseller and was Featured by Envato on the CodeCanyon front page. It has also been featured in various publications and sites, including: BusinessBloomer, WPLift, SuperbThemes, and more!
Learn more about the plugin by exploring our documentation. Or get in touch with us if you have any questions. Please send any questions to our dedicated support platform at Ticksy.