Update - April 2022: Wholesale order form themes have been introduced: Indigo Theme and Cream Theme. Read more about these here.
Indigo theme: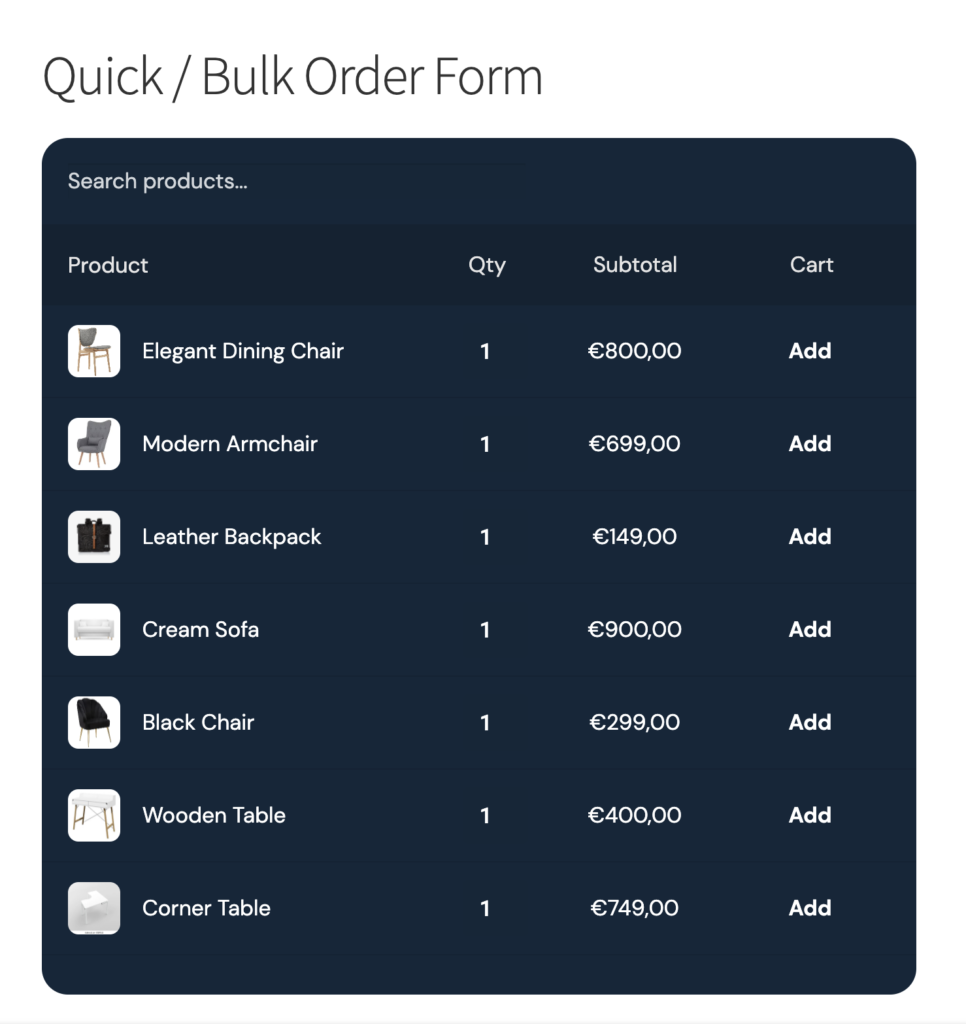 Cream theme: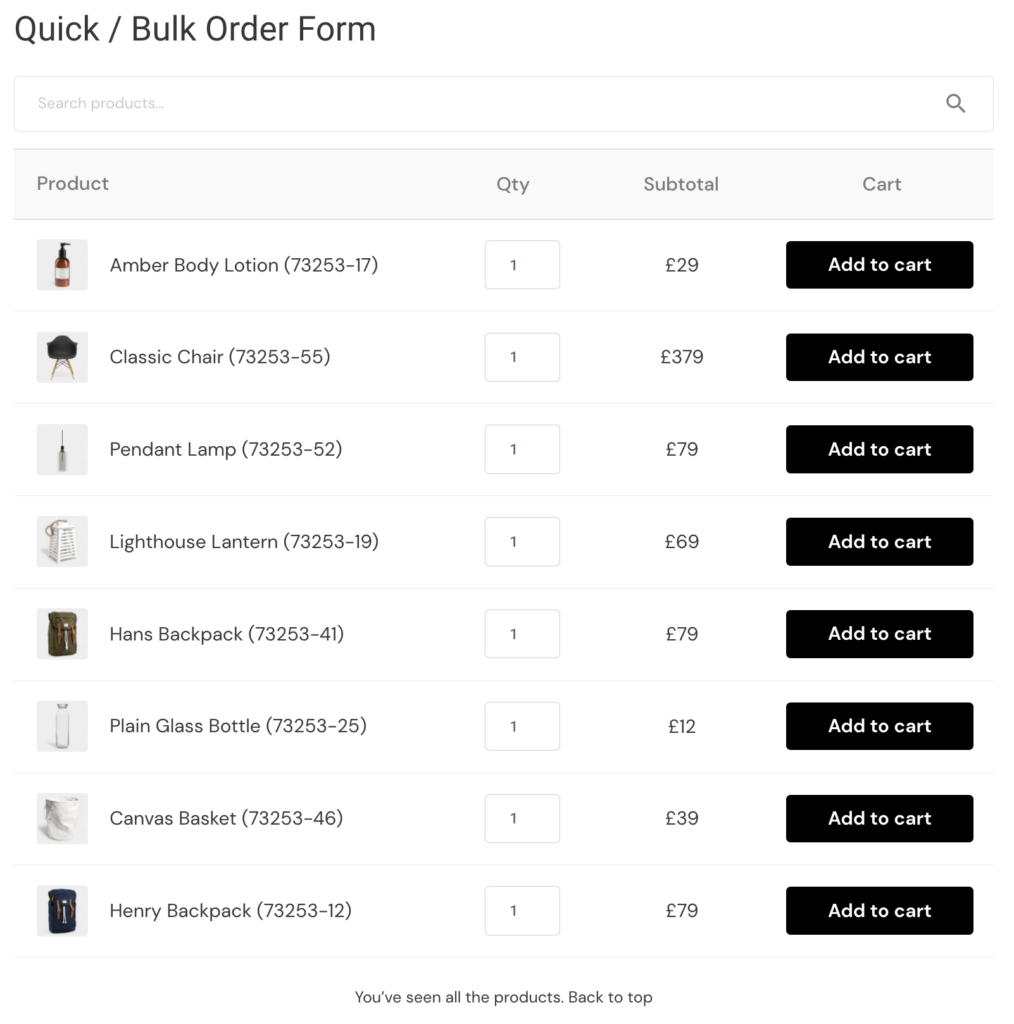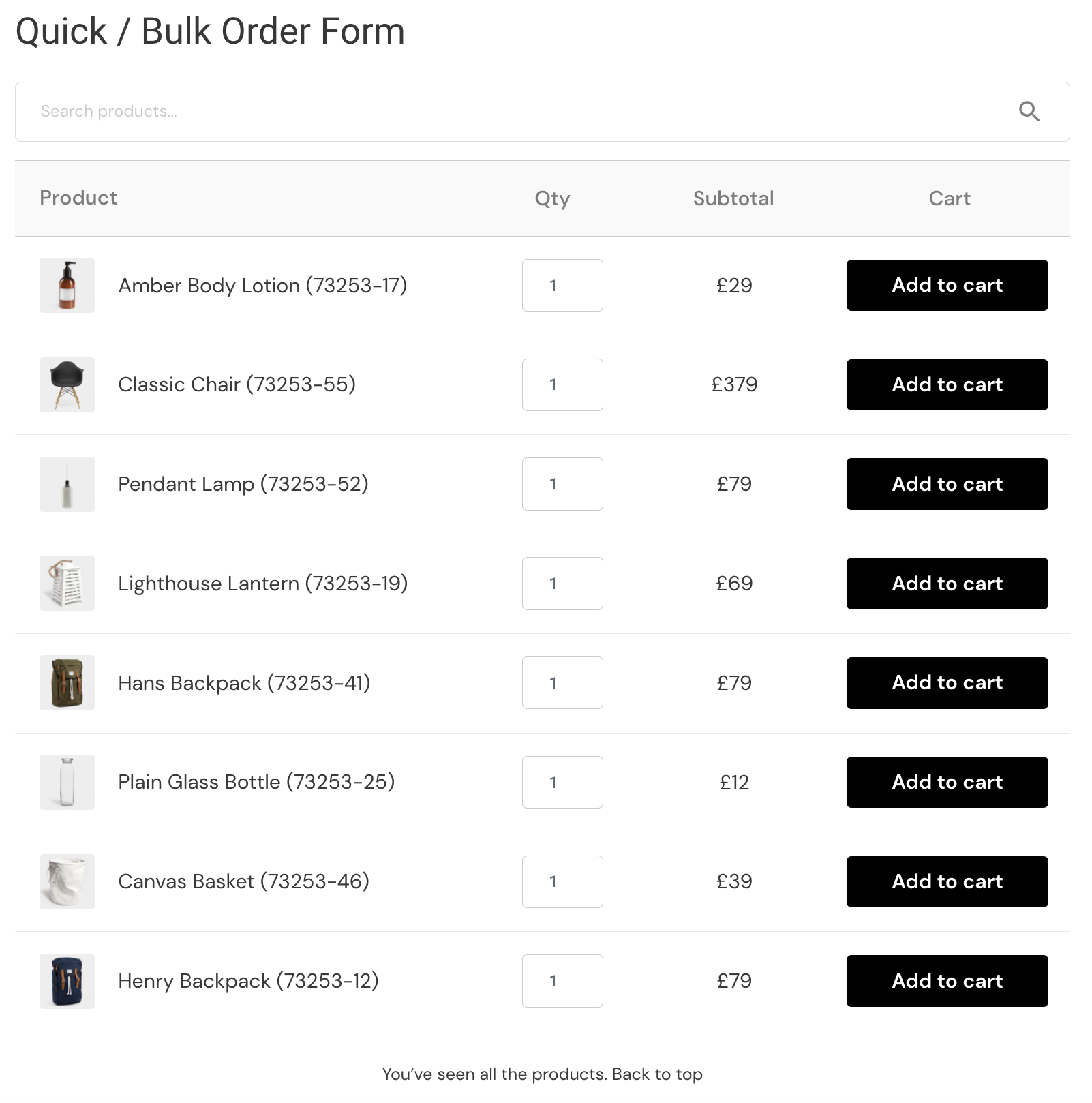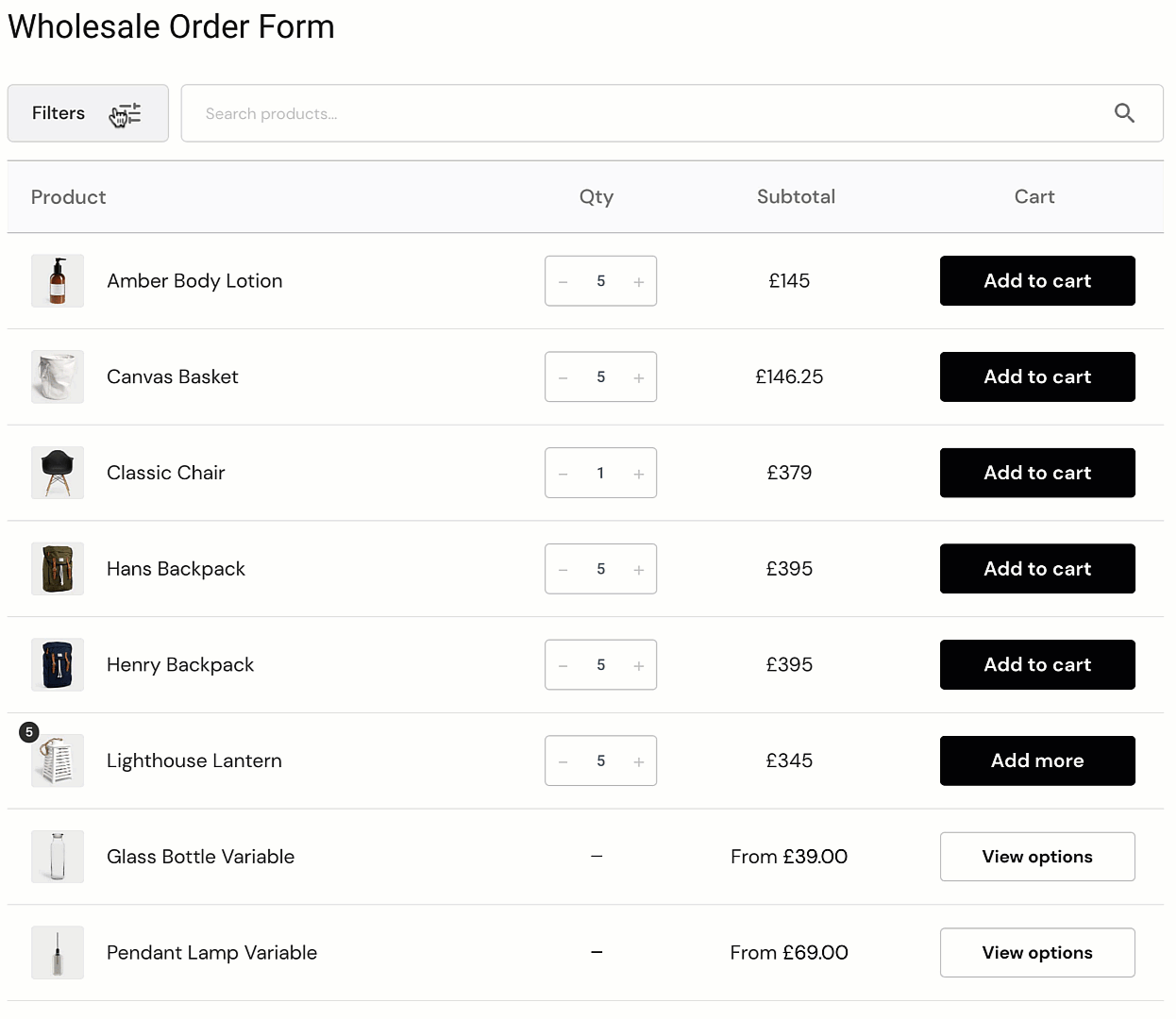 Cream theme also supports showing SKU and Stock levels via shortcode parameters: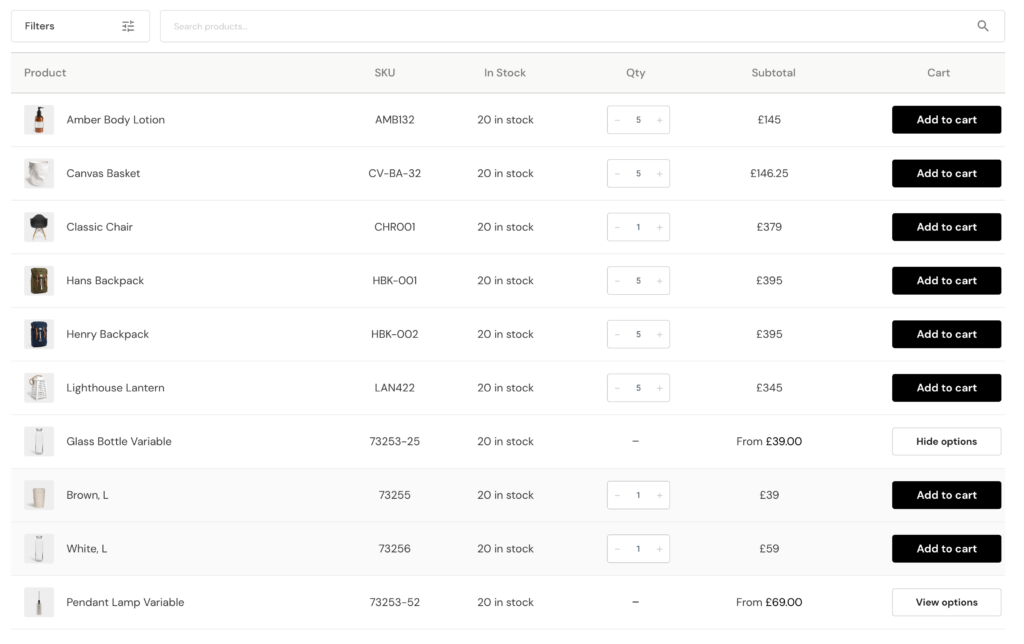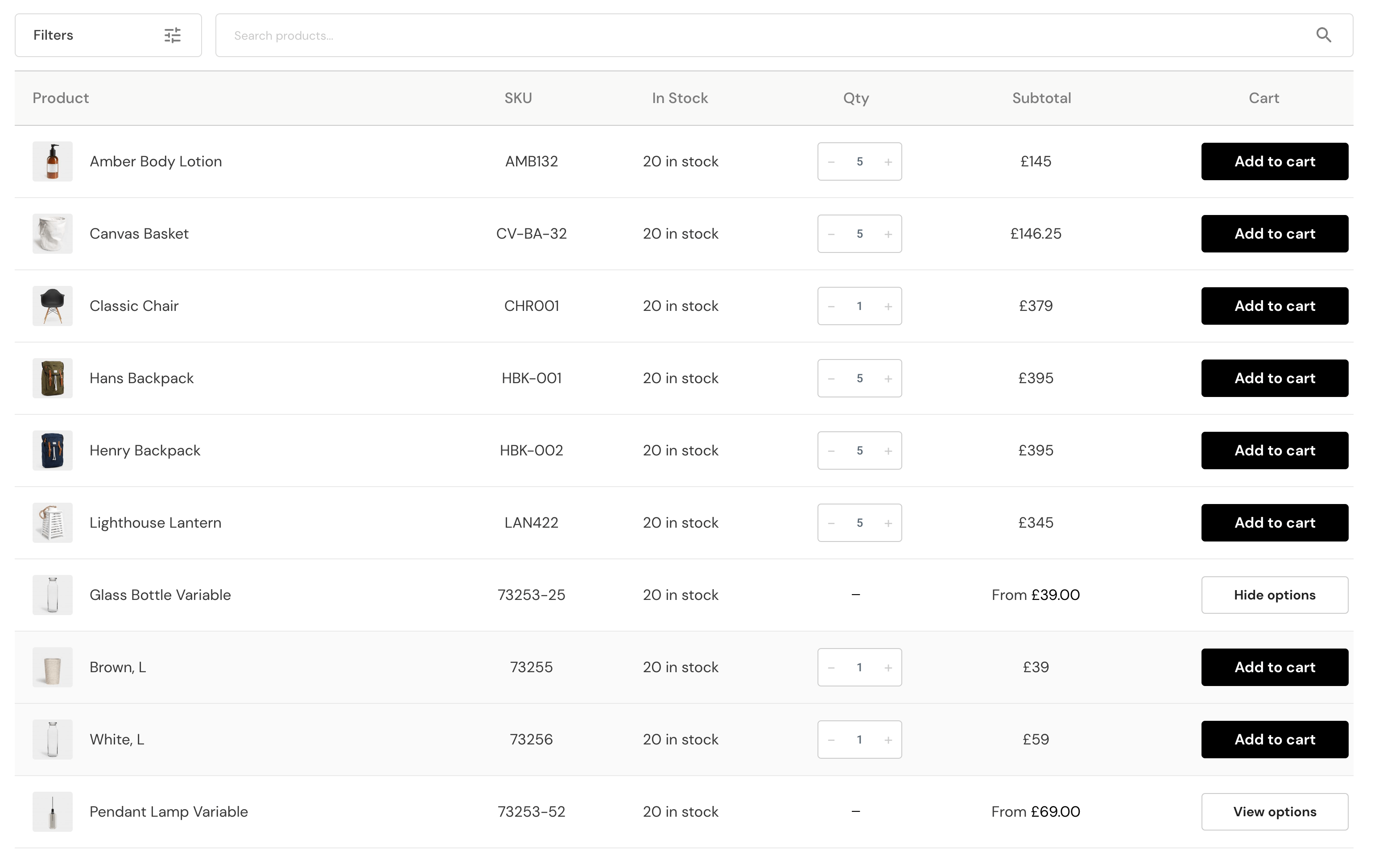 Update - September 2021: The order form now also supports images in searches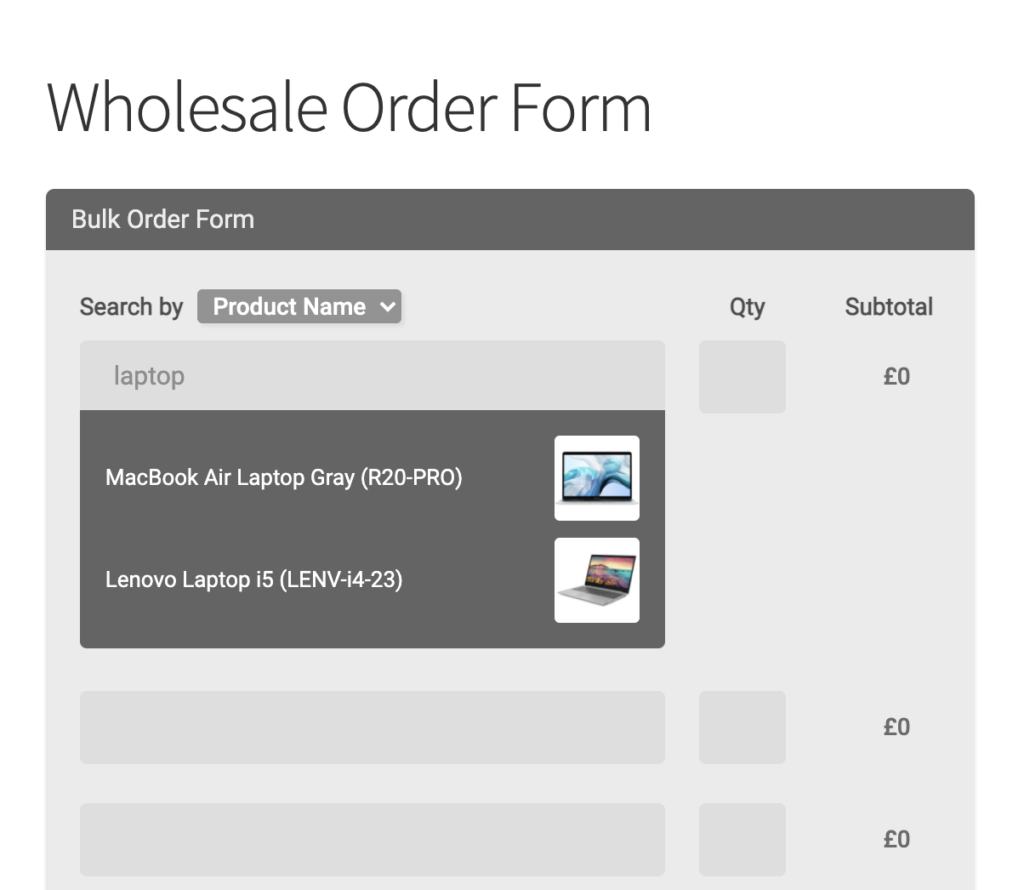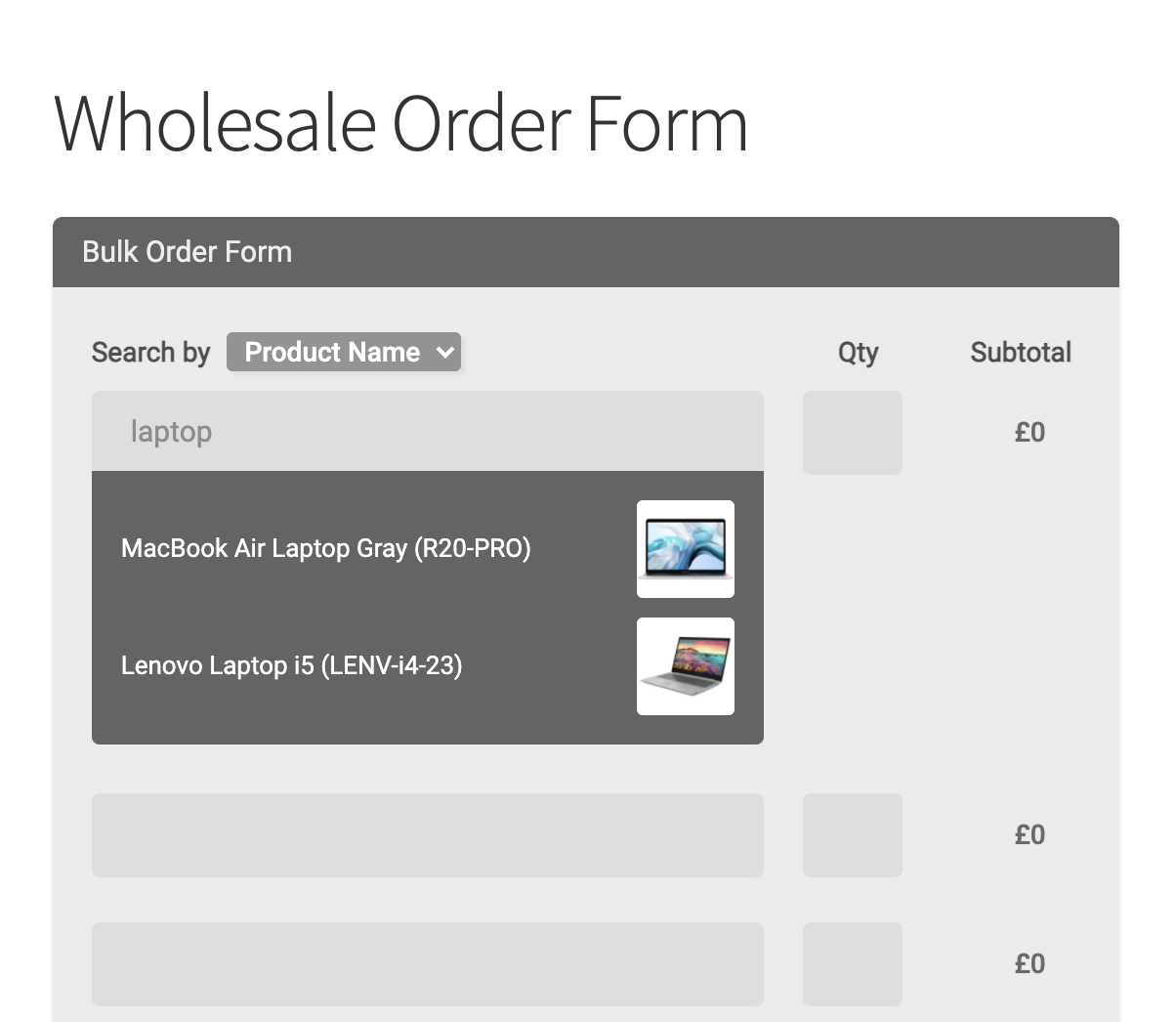 If you are looking for a way to allow wholesale customers to easily and quickly place orders, look no further: B2BKing is the ultimate B2B and wholesale plugin for WooCommerce.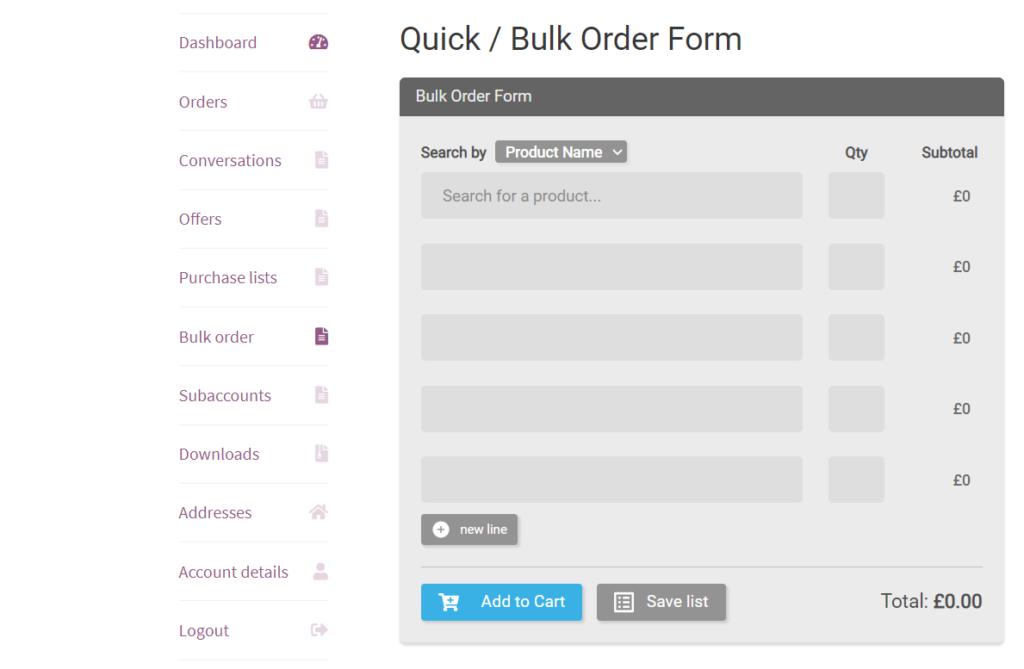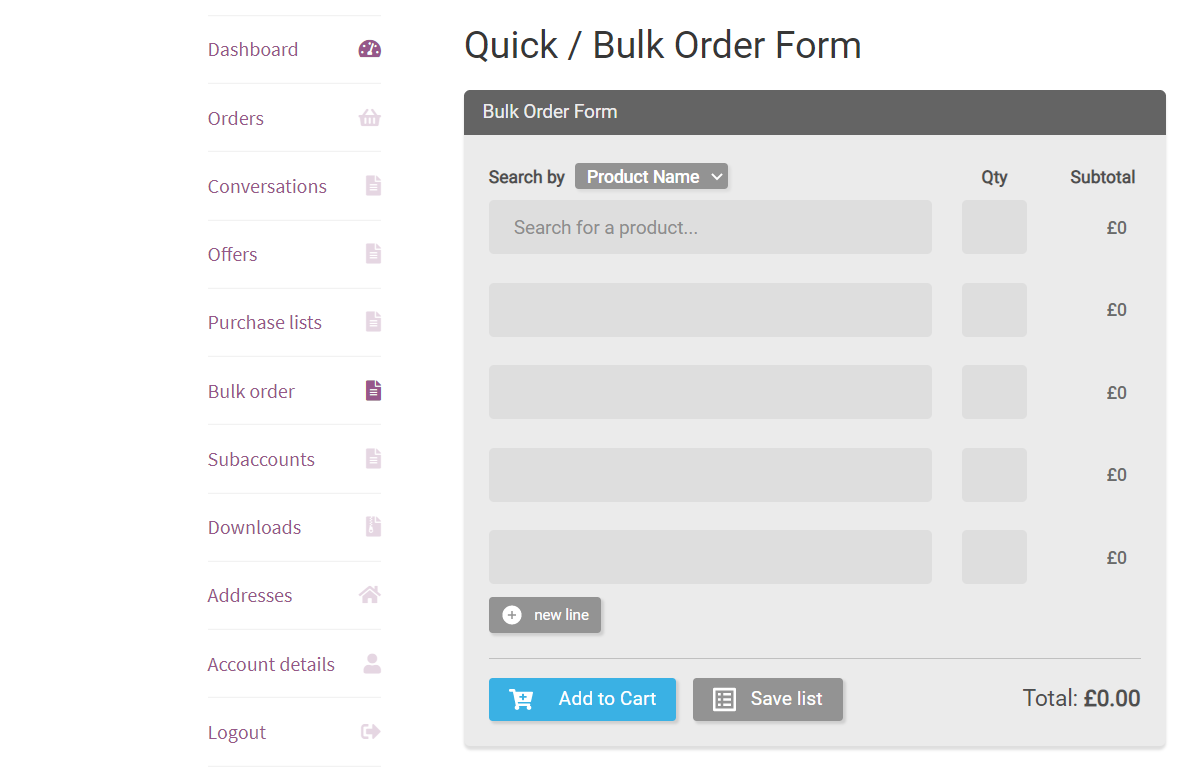 With a sleek, easy-to-use interface, powerful functionality, and seamless integration into the WooCommerce environment, the B2BKing wholesale order form is a complete solution.
The plugin automatically creates a section for the bulk order form in My Account. However, the form can easily be added to any page by simply using a shortcode: [b2bking_bulkorder]
Furthermore, since the plugin has both a b2b mode and a b2b&b2c hybrid mode, the bulk order form will only be shown to b2b users when using the hybrid functionality.
Search by SKU
The plugin allows to switch between searching by product name, and searching by SKU. The latter is ideal for business customers who often know exactly the model and number of what they're looking for. It also makes repeat orders quick and simple.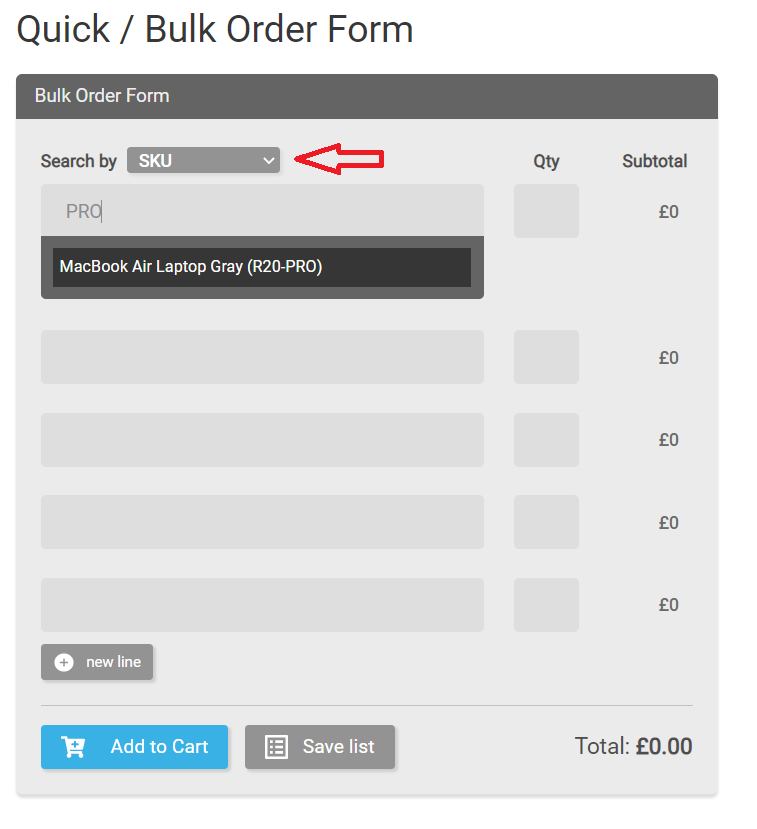 Search by SKU is done easily and intuitively through a dropdown, and can also be enabled or disabled in settings. The plugin will search for similar strings to what the user is searching for and return the top 10 closest matches. Subtotals are then calculated instantly and the user can add the item(s) to cart in needed quantities.
Search by Product Name and Product Description
You can also search by product name (title), as well as search product descriptions. Whether search should also query descriptions can be controlled in plugin settings.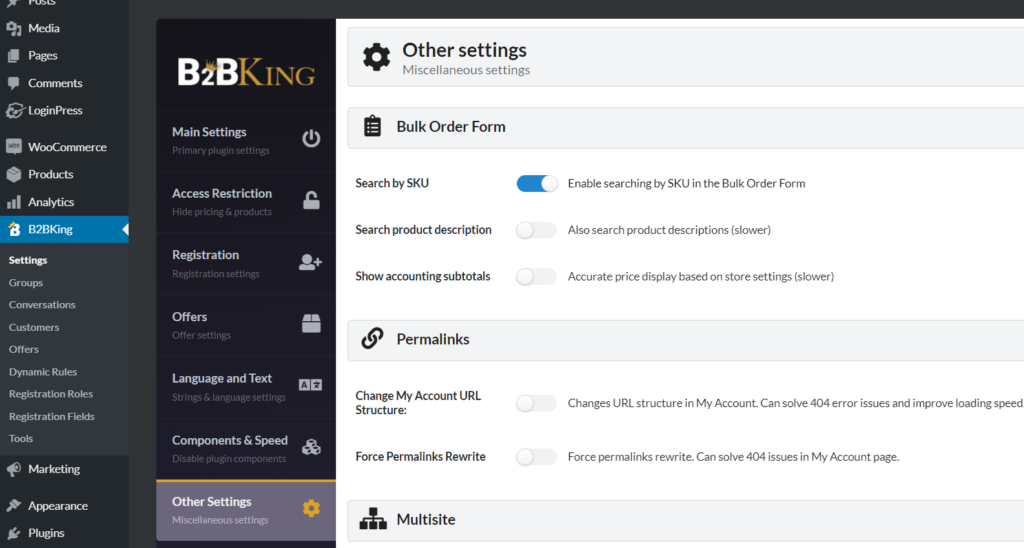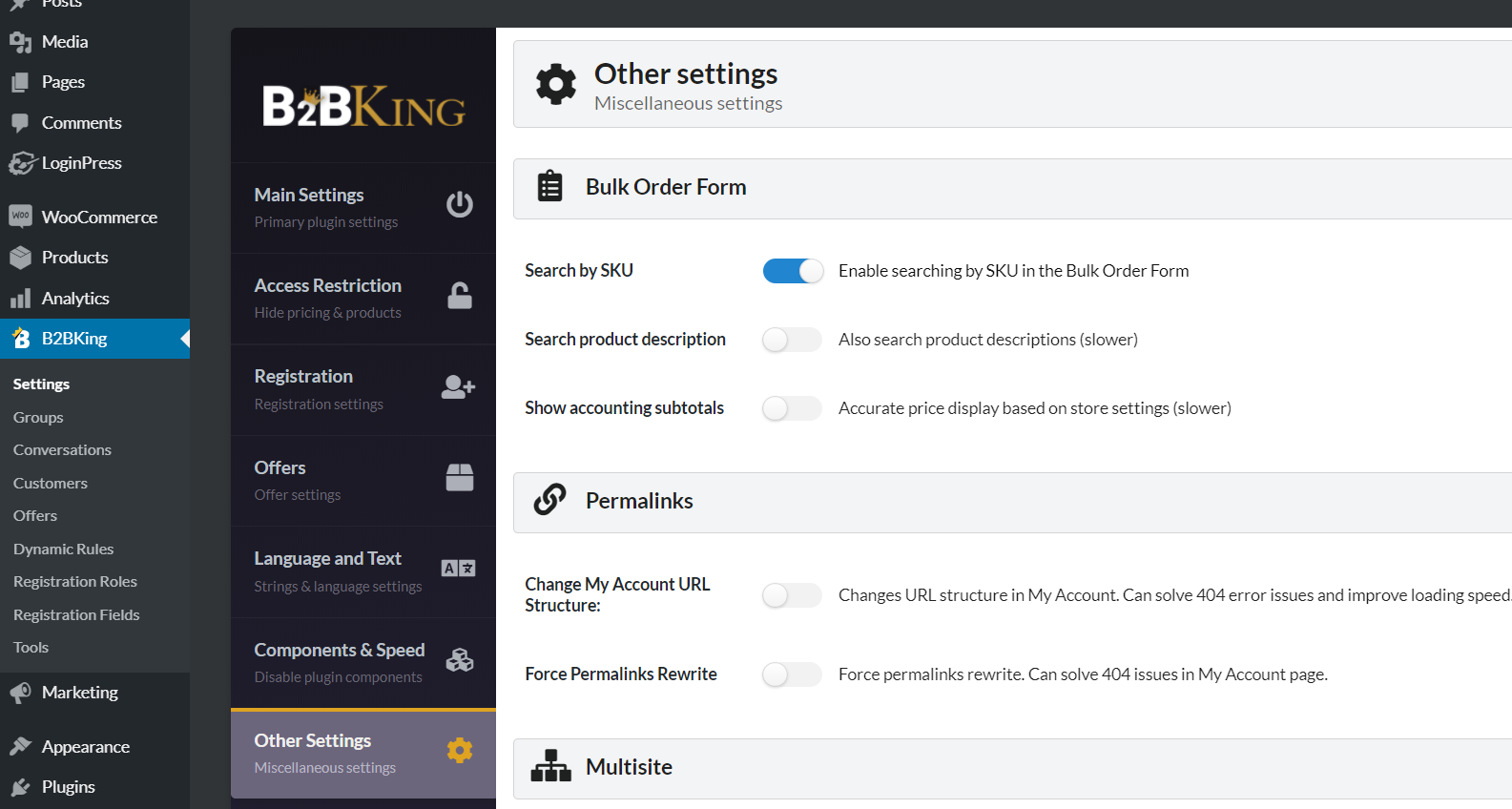 You can also enable "accounting subtotals", which displays accurate subtotals with correct currency and formatting (since formatting can be different across currencies)
Instant AJAX Search
The plugin finds products on-the-spot with an instant AJAX search functionality, and displays the most accurate matches, which the users can then select and add to cart, or save as purchase lists for later usage.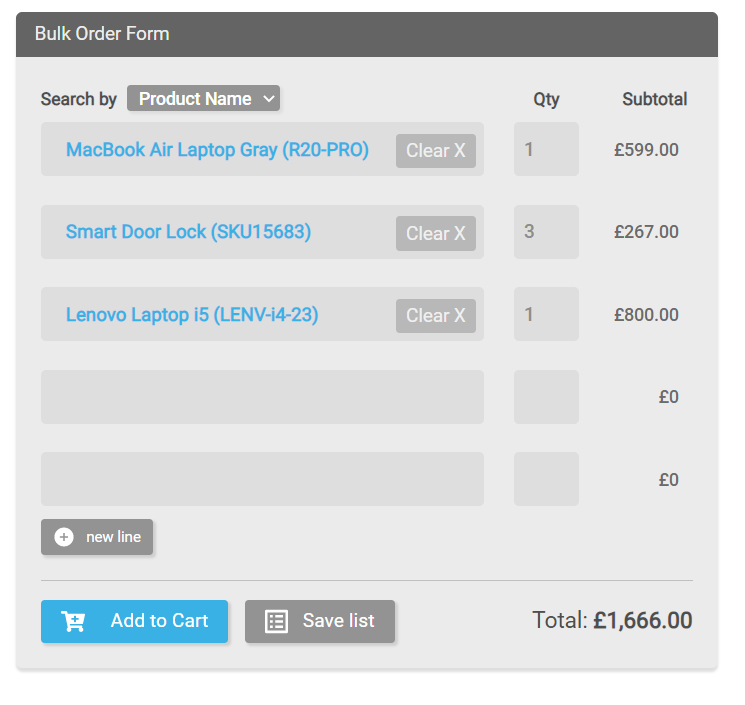 The search will only display products that are in stock or available on backorder - in other words only purchasable products.
This also integrates with the plugin's "product visibility" functionality, so that search only returns products / categories that are visible to the B2B group the user is part of. This level of integration across all plugin features is the reason B2BKing is a powerful and versatile wholesale solution.
Variation Support
Variable products are also supported in the wholesale order form, and the plugin will display all individual variations of a product when you are searching for its name or SKU. The search will only return variations that are purchasable and in stock.
This also applies to visibility settings: if you make certain variations invisible to a user's group, the search will only return visible variations.

All variations, colors, sizes and possibilities are displayed in the form in all combinations so that users can easily choose the right option.
Purchase Lists (Wishlists) and Reorders
Since all plugin features are integrated with each other, the bulk order form is naturally connected with the purchase list functionality. Through purchase lists, customers can save product combinations and re-order these at any time from their my account section.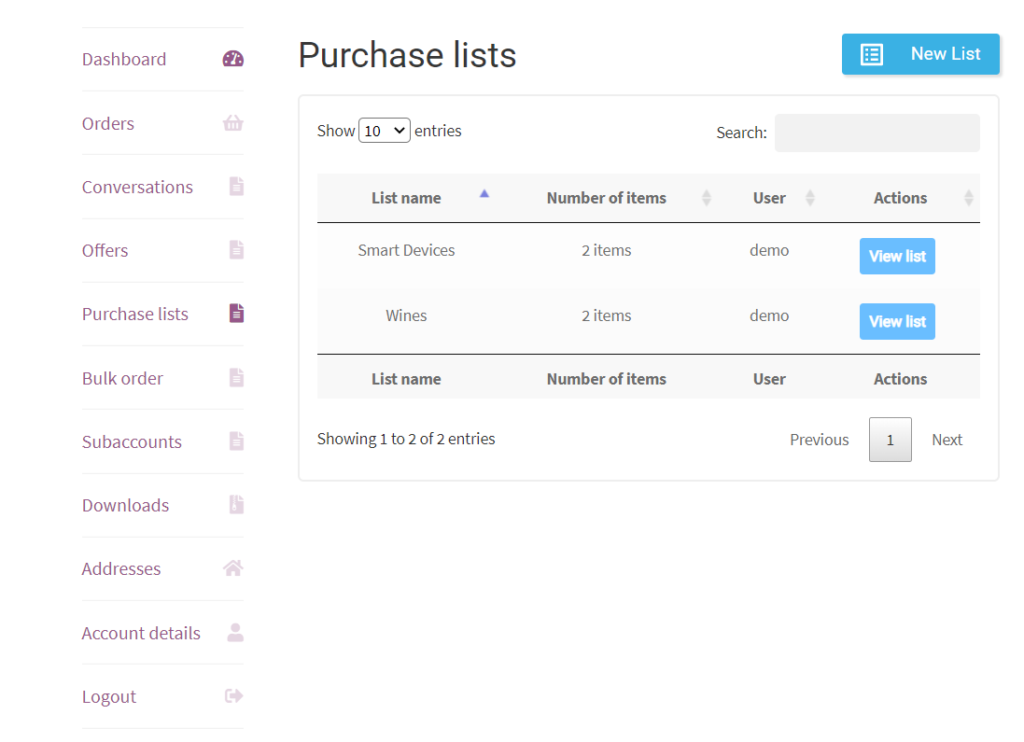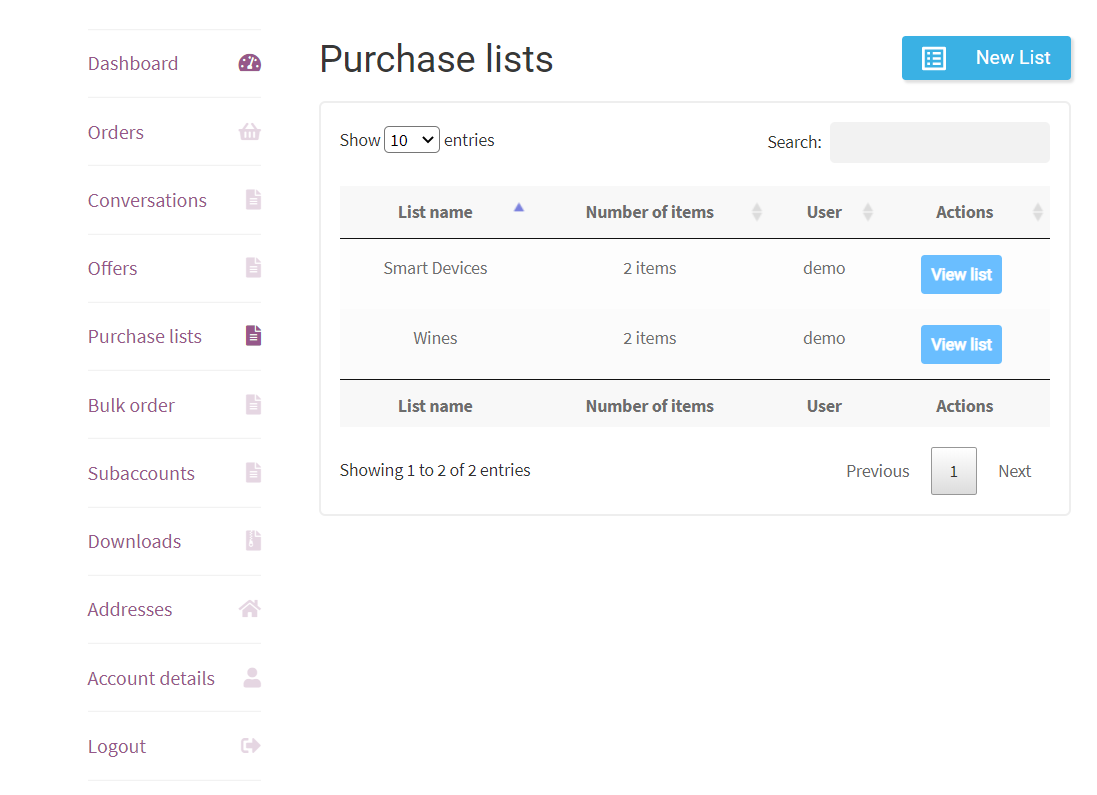 Purchase lists are unique to each users and essentially function as "wishlists". These lists can be users to replenish stock and place repetitive orders, which are critical for business customers.
Purchase lists can also be created directly from the cart. The plugins adds a "save as purchase list" button in the cart, so that users can save cart contents and easily place the same orders later.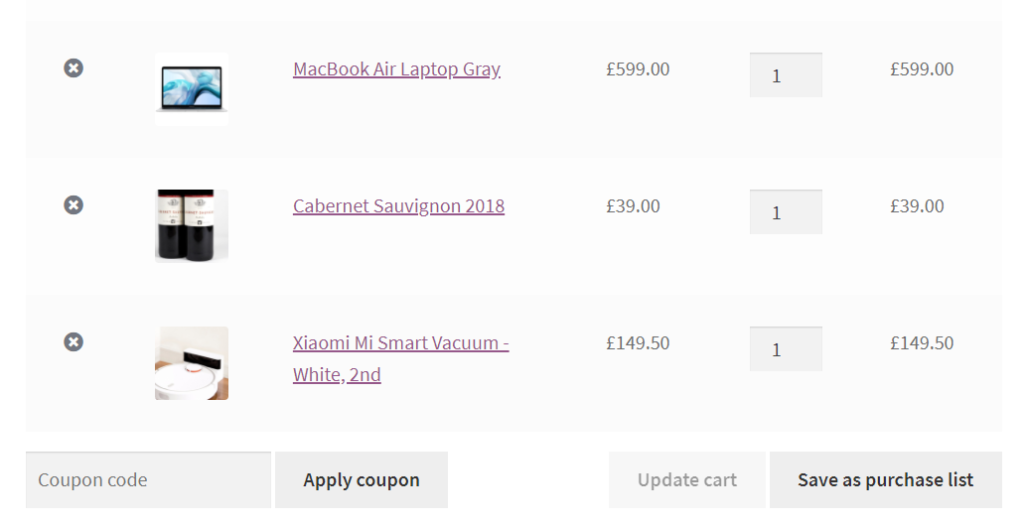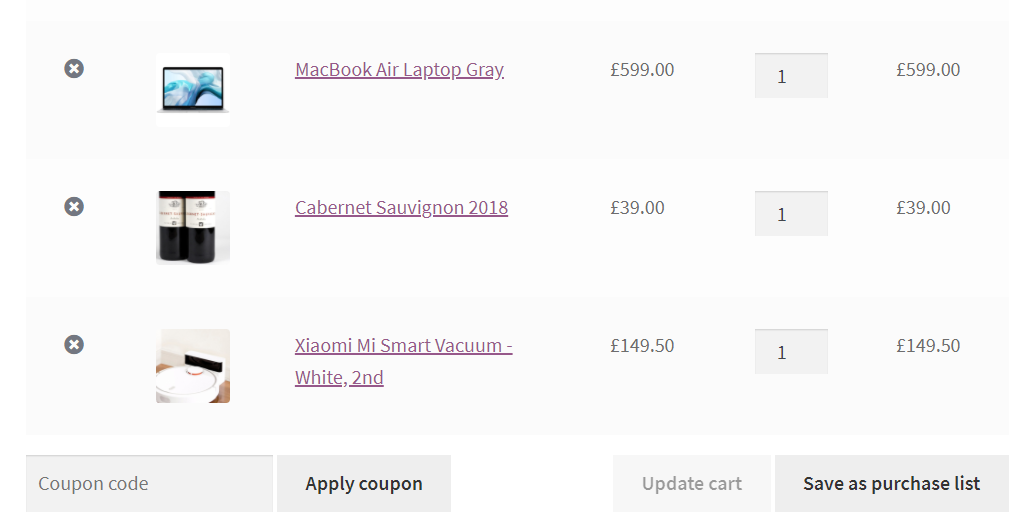 Purchase lists are added automatically to "My Account", which can be controlled in settings. You can enable or disable any plugin component, for maximum versatility, in order to suit your particular project.
Whether you are a developer, agency, or business owner, B2BKing is designed to allow you to add complex and powerful functionalities, which are seamlessly integrated and mixed.
Product Visibility
In wholesale and business-to-business e-commerce you want to display specific, customized price catalogs for each business customer. You may want to make certain product only available to your VIP customers, or you may want to completely hide a product category to a customer group or individual customer.
B2BKing has a powerful built-in visibility functionality that allows you to set visibility per category, product, user, and user group in all combinations for incredible versatility.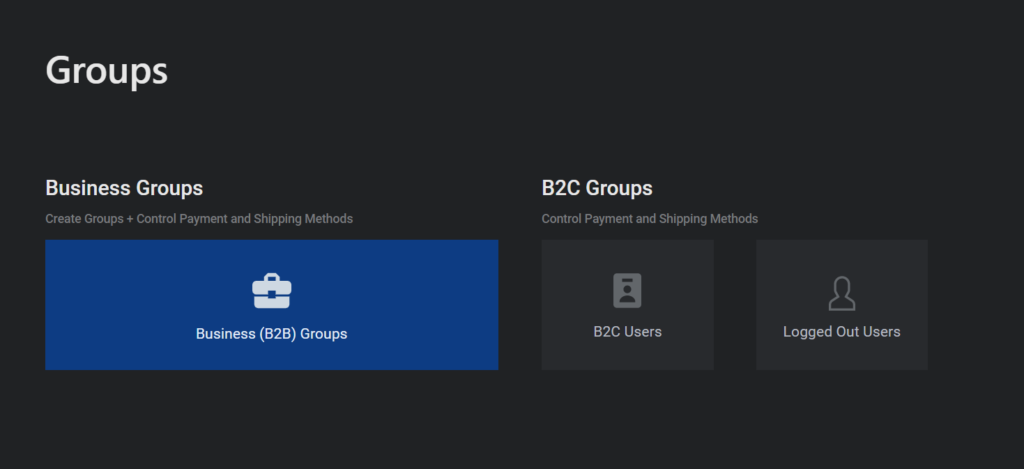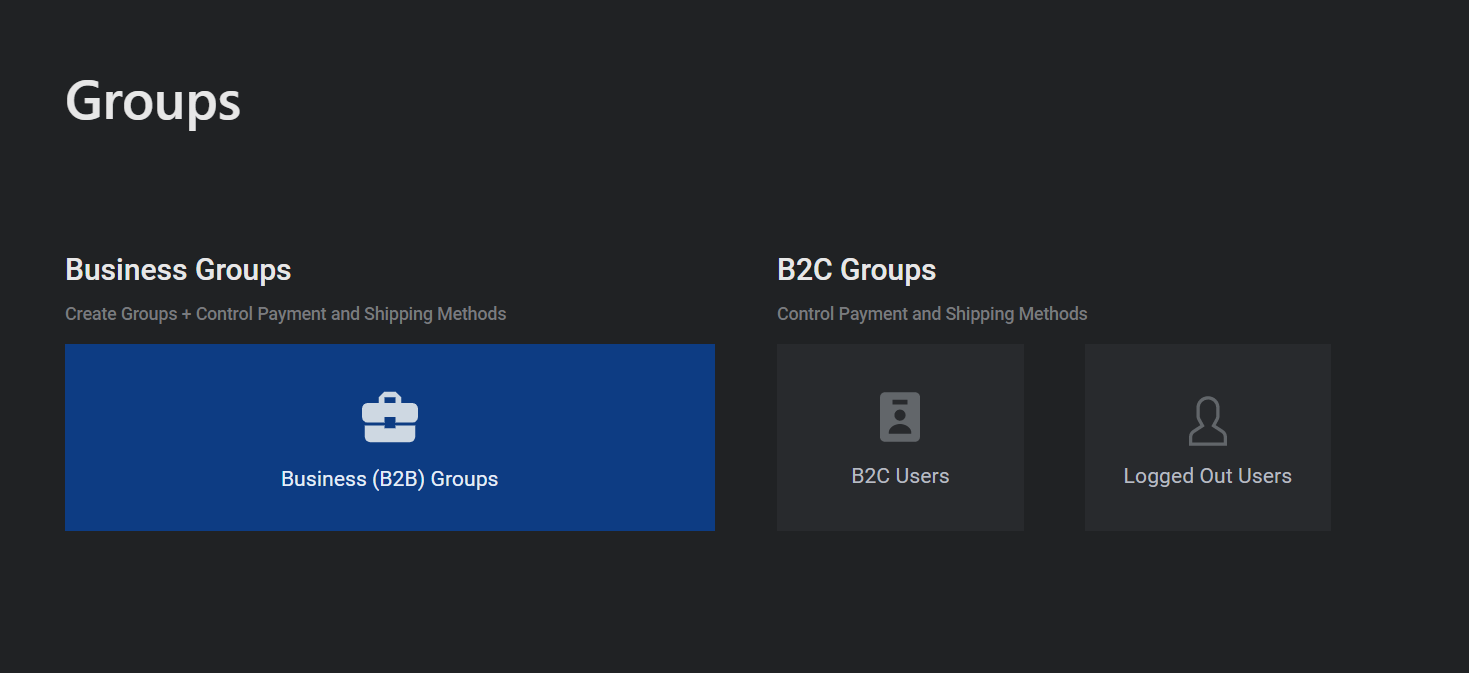 You can create an unlimited number of business groups and assign users to these groups. After you create groups, you can then control visibility for logged out users, b2c users, and for each individual business group, for each product and category.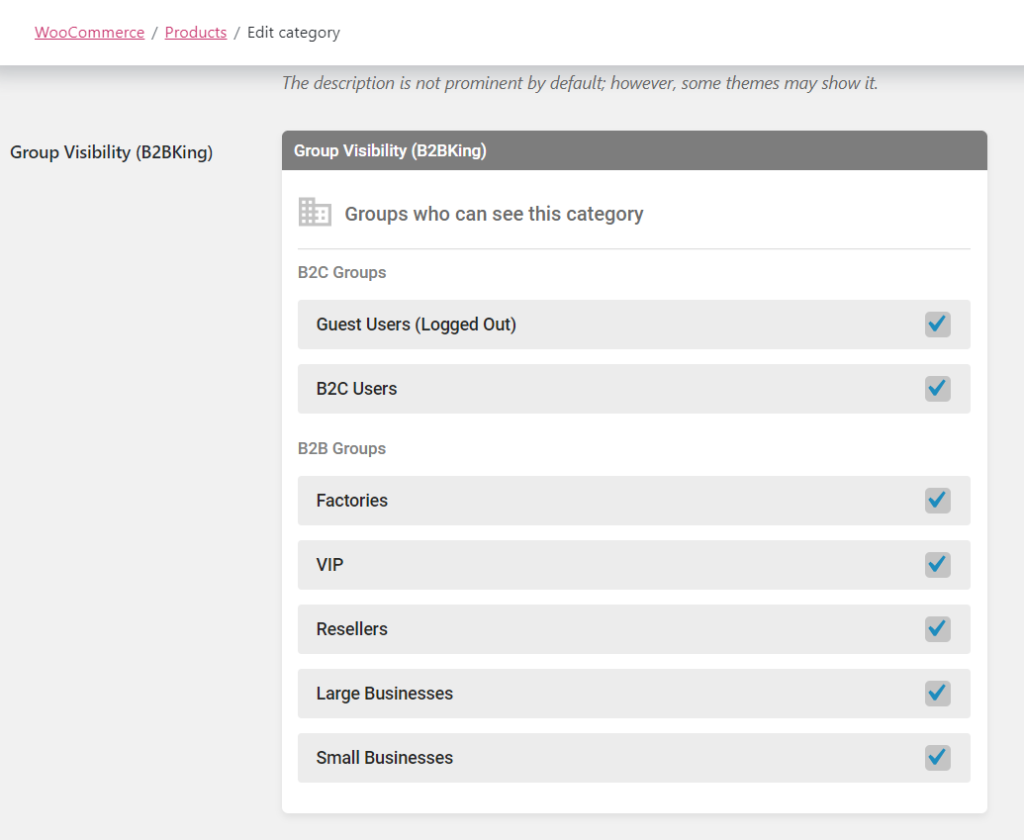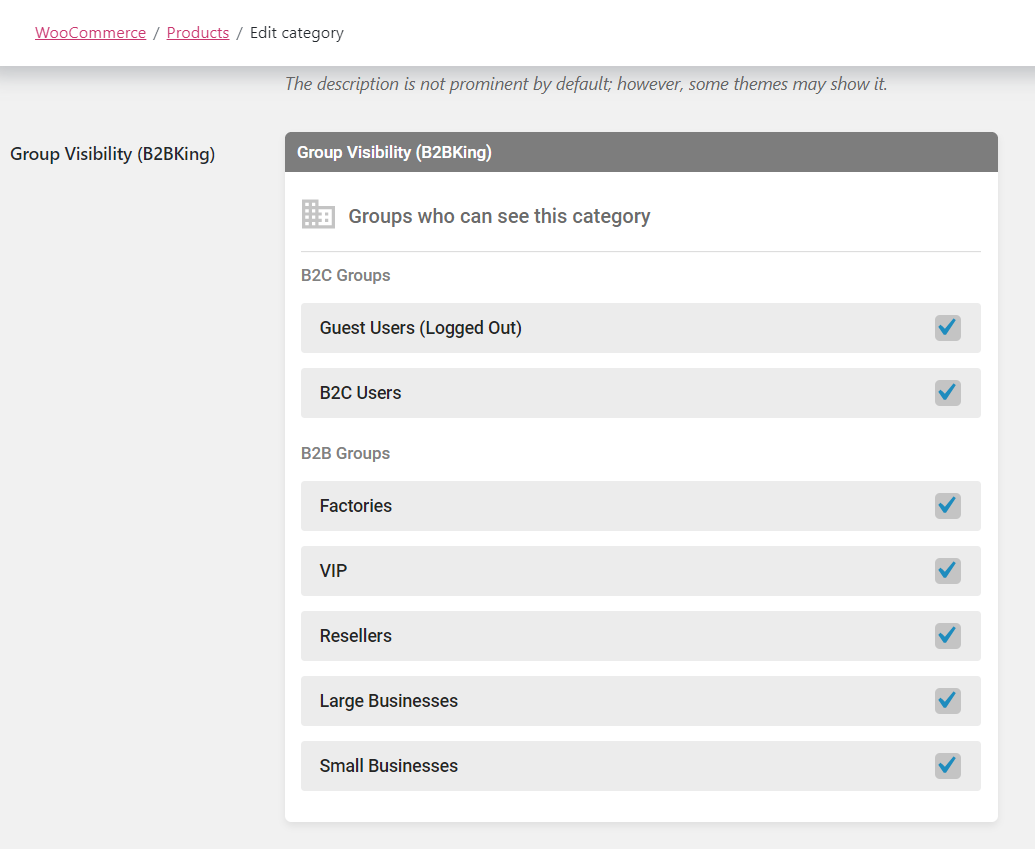 You can set visibility per category for a simple streamlined approach, or make it even more complex, and set visibility manually for particular products in the product backend panel.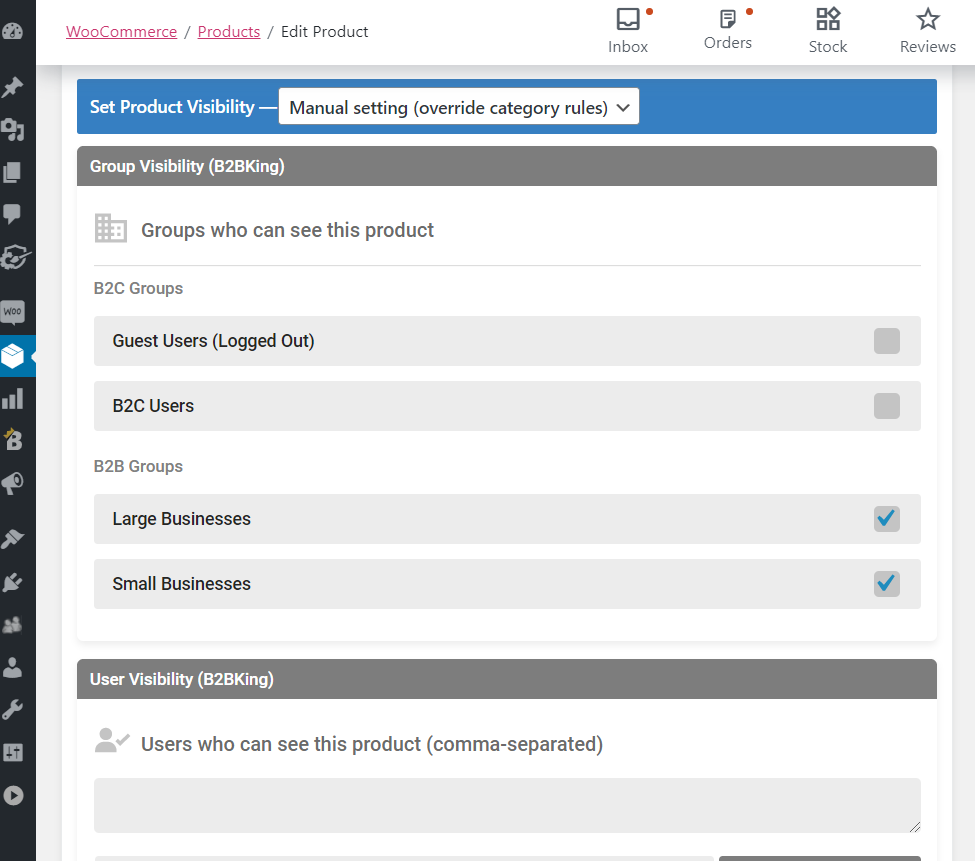 The WooCommerce wholesale order form perfectly integrates with the plugin's visibility functionality and will only show products that are visible and accessible to the particular user or user group of the current customer.
WooCommerce Wholesale Prices -Different Prices for Different Users
Another critical aspect in wholesale and b2b e-commerce is being able to offer different prices to different users for the same products. B2BKing has more than 5 ways to set wholesale prices: directly in the product page, through CSV import, through discounts, bulk discounts, as well as fixed price rules and tiered pricing structures.
This is a complex topic and you can read more about it in the article linked above.
The simplest way to set wholesale prices is directly in the product page, where the plugin adds separate price fields for each business group that you create with B2BKing.


An important feature of the wholesale order form is that it will show to each user the price that is assigned to them or their group, taking into account discounts and special pricing.
Offers
The plugin also allows you create product bundles (offers) which each user will see in their my account sections if the offer is visible to them. Therefore you can offer many combinations and set unit price for each item.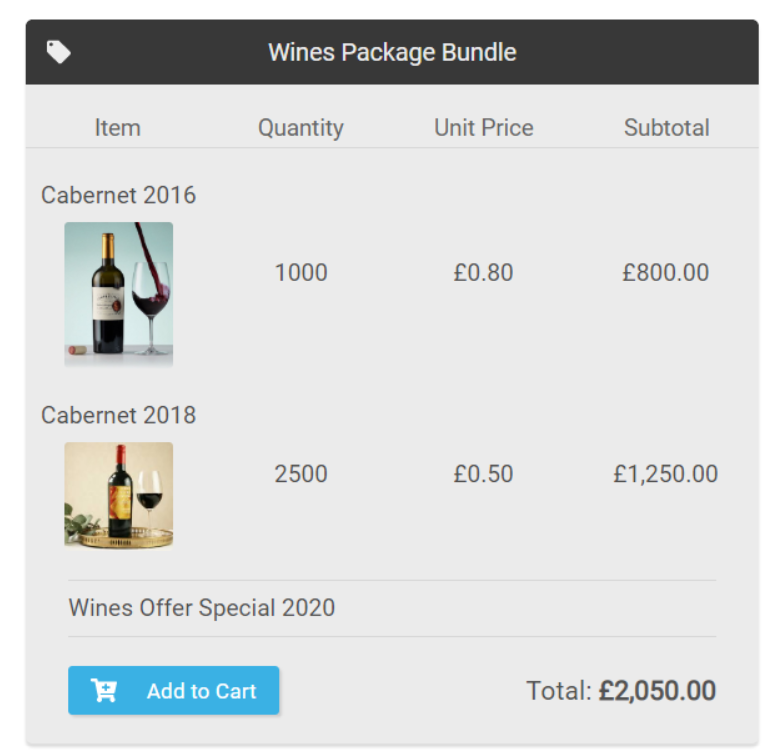 These offers can be made visible to certain business groups, and even to a specific individual user.
This functionality works great when used with the "Conversations" functionality of the plugin: an in-built messaging system that allows user conversations, negotiation, and quote requests. Following a quote request or negotiation you can create a specific offer for any user, which they can then add to cart.
About the plugin
B2BKing is a complete b2b and wholesale solution with over 137+ features that are seamlessly integrated to deliver the ultimate wholesale experience for your WooCommerce store. Among the most important features are:
Wholesale Order Form
Request a Quote
Conversations and Messaging
Offers (Product Bundles)
Category and Product Visibility
Purchase Lists
Powerful Dynamic Rules for Order, Tax, Discounts, Shipping and more.
Tax Exemptions
Business Approval: Automatic and Manual
Business Registration
VAT nr. and VIES validation for EU countries
Invoice Payment Gateway
much, much more.
Buy B2BKing today and start building your wholesale project with the best WooCommerce wholesale plugin ever created.